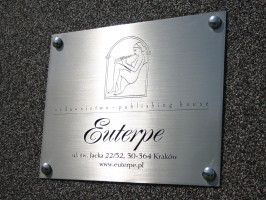 Publishing House EUTERPE was established in 1998. At first it operated in Gdańsk, and since 2001 it has had its seat in Kraków. From the very beginning of the company's existence we have striven to ensure the highest quality of our publications' content and editing and many observers of the music market consider us the best classical music publishing company in this part of Europe. The program of EUTERPE includes didactic publications for beginners as well as materials for professional musicians (including orchestral materials). At present, our catalogue comprises of several dozen titles and it is dynamically extended with every year.

EUTERPE's didactic publications are very popular. Their high quality has set new standards on the market of educational music publishing. The Ministry of Culture and National Heritage successively adds our publications to the list of textbooks recommended for use in Polish music schools.

One of the most important branches of EUTERPE's activity is promotion of Polish contemporary music. The catalogue includes a number of works by Michał Spisak,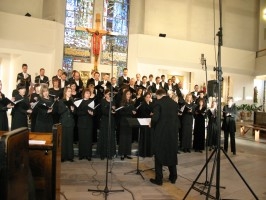 which have been forgotten for a long time and thanks to our activity are now more and more often performed. Apart from names well-known in Polish culture: Baird, Kisielewski, Konieczny, Twardowski, we also publish music of high value written by composers of the young generation, such as Mikołaj Górecki or Weronika Ratusińska.

An important element of EUTERPE's activity is cooperation with cultural institutions in Poland and abroad: orchestras, music schools and libraries. We initiate archival and disc recordings of compositions from our catalogue, propagating often little known works and promoting their authors. We are also glad to sponsor cultural events, supporting organizers of music competitions and festivals.

A separate field of our activity is the so-called executive production. We perform complex editorial works of music publications ordered by external institutions. More important projects that have already been realized include publication of compositions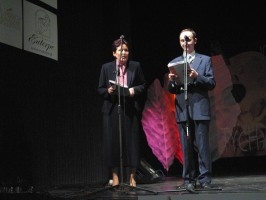 that have won prizes during the Compositors Contest "Srebrna Szybka" and publishing transcriptions of J.S. Bach cello suites for the Music Academy in Katowice.

An important element of EUTERPE's promotional activity is organizing meetings with composers and authors of publications as well as methodological lectures for teachers.

EUTERPE is also engaged in importing publications of western publishers, both for individual customers and institutions connected with music in Poland (libraries, music schools, philharmonic societies). We represent over 150 publishers.

Legal protection of the work of composers and authors cooperating with EUTERPE is a very important issue for the company. One of our more important missions is to popularize knowledge on copyright, and we realize this mission through lectures organized during music festivals and articles published in specialist press. We also monitor and fight against breaking copyright laws.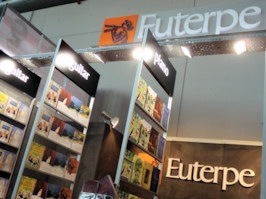 EUTERPE's publications are available at bookshops and music shops all over Poland, from selected distributors abroad and directly at our internet bookshop. We try to realize orders as fast as possible and minimalize costs of shipping (covering them in part or even in whole). Every year we prepare attractive discounts and promotions for regular customers.

Every year, EUTERPE Publishing House is present at the biggest music fair in the world - Musikmesse in Frankfurt and Music China in Shanghai, considerably contributing to the promotion of Polish music.